Lisa David, M.D.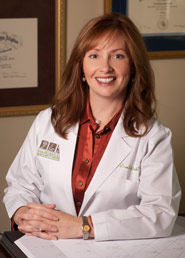 Dr. Lisa David, M.D., is a native of Binghamton, New York. She graduated from Cornell University where she began pursuing her lifelong dream of studying medicine. She married a Louisiana native before she received her medical degree from Louisiana State University (LSU) School of Medicine in 1995. She has practiced otolaryngology-head and neck surgery in the Lafayette area since 2000. She prides herself on partnering with Acadiana Parish residents to navigate through not only their medical and surgical issues, but also the complicated challenges associated with today's health care environment. Dr. David's first priority is the health and satisfaction of her patients.
Dr. David also serves as an assistant professor for the LSU department of otolaryngology, where she mentors otolaryngology residents at the University Health Center in improving their surgical skills. Dr. David is a shareholder in the Lafayette Surgical Specialty Hospital and she serves on the credentials committee and the operating room committee. Giving back to her community is a quality instilled in her through her parents. She has served on the board of directors of the Family Tree for more than 10 years and remains a participant in the Junior League of Lafayette as a sustainer. Dr. David is the proud mother of a son and daughter. She enjoys traveling with her family, tennis, running and a good book.
Brytton Baker Eldredge, M.D.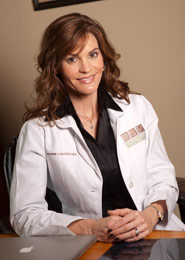 A native of Lafayette, Dr. Eldredge received her bachelor's degree and worked in New York before studying chemistry and physics in the NYU post baccalaureate program. She was proud to represent the third generation of her family to graduate from LSU Health Sciences Center School of Medicine in New Orleans where she did her specialty training and garnered numerous awards for her clinical work and research.
At the time of her graduation, she was the only female in her department and worked with the chancellor of the university to change the cultural attitude toward women. She has served in medical missions in Costa Rica and Africa and mentors family physicians in training during their otolaryngology rotations here in Lafayette. In addition to running her surgical specialty practice, she is the married mother of three and an active volunteer in her children's schools, churches and sporting affiliates. She is delighted to serve Acadiana Parish in a field she considers the most diverse specialty in medicine.
Lizabeth "Beth" Forrest Clarke, M.D.
Dr. Lizabeth "Beth" Forrest Clarke is a native of New Iberia, LA. She earned her Bachelor of Science in Microbiology from LSU Baton Rouge and her medical degree from LSU School of Medicine in New Orleans. She subsequently completed her General Surgery internship and Otolaryngology residency at LSU/Charity Hospital-New Orleans. As Chief Resident she received the George D. Lyons "Excellence in Otolaryngology" award. Following residency, she practiced in Slidell, LA for 3 years but returned to her home town in 2003. She now specializes in office based ENT surgery and is also board certified in Sleep Medicine. She is married to Dr. Drew Clarke and a mother of 2 boys. When not working, she enjoys being involved in her sons' school and sporting activities, spending time with friends and family, travel, music, and most of all the beach… but is just as likely to be found on the back porch curled up with a good book!
Please call our office at 337-266-9820 to schedule an appointment with one of our physicians.